The Bradford Curry Project is run as a charity entirely supported my volunteers and receives no funding for resources or food. Many of the volunteers that work on the nights we open will provide the food as well (though this is not a necessity of taking part). We always appreciate help, and this can come in three forms:
Money – With no secure funding, we rely on the generosity of well wishers
Time – Join one of our teams and work on one night per month
Food – Contributions of food are always welcome
Administration Support

 promote / organise events
 Presentations
 Social media updates
 Food collections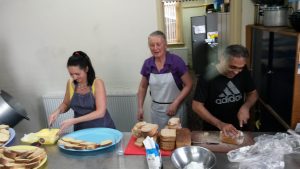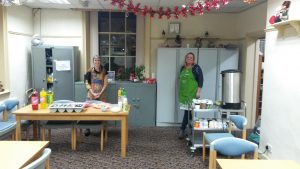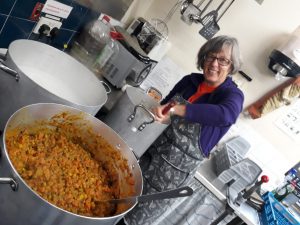 Time / Volunteering
If you have a spare a couple of hours a month why not come down and see what we do?  We'd love to see you. There are a variety of ways you can help, for example:
Cooking and serving food
Washing up and cleaning
Talking and listening to our clients
Contributing and collecting food
We cook plain, wholesome food for 50 to 100 people. Our cooks have a rota system, cooking on a Saturday, once a month. Some cooks prepare the food at home, others cook in the kitchen where we are serving. We normally have around ten volunteers helping per night – two cooks and six others helping to serve, wash up and chat to clients.
Please note that we do undertake a vetting process for volunteers and that you may be required to undertake a DBS check. For more information about volunteering, please email us at BradfordCurryProject@hotmail.com.